Ntentional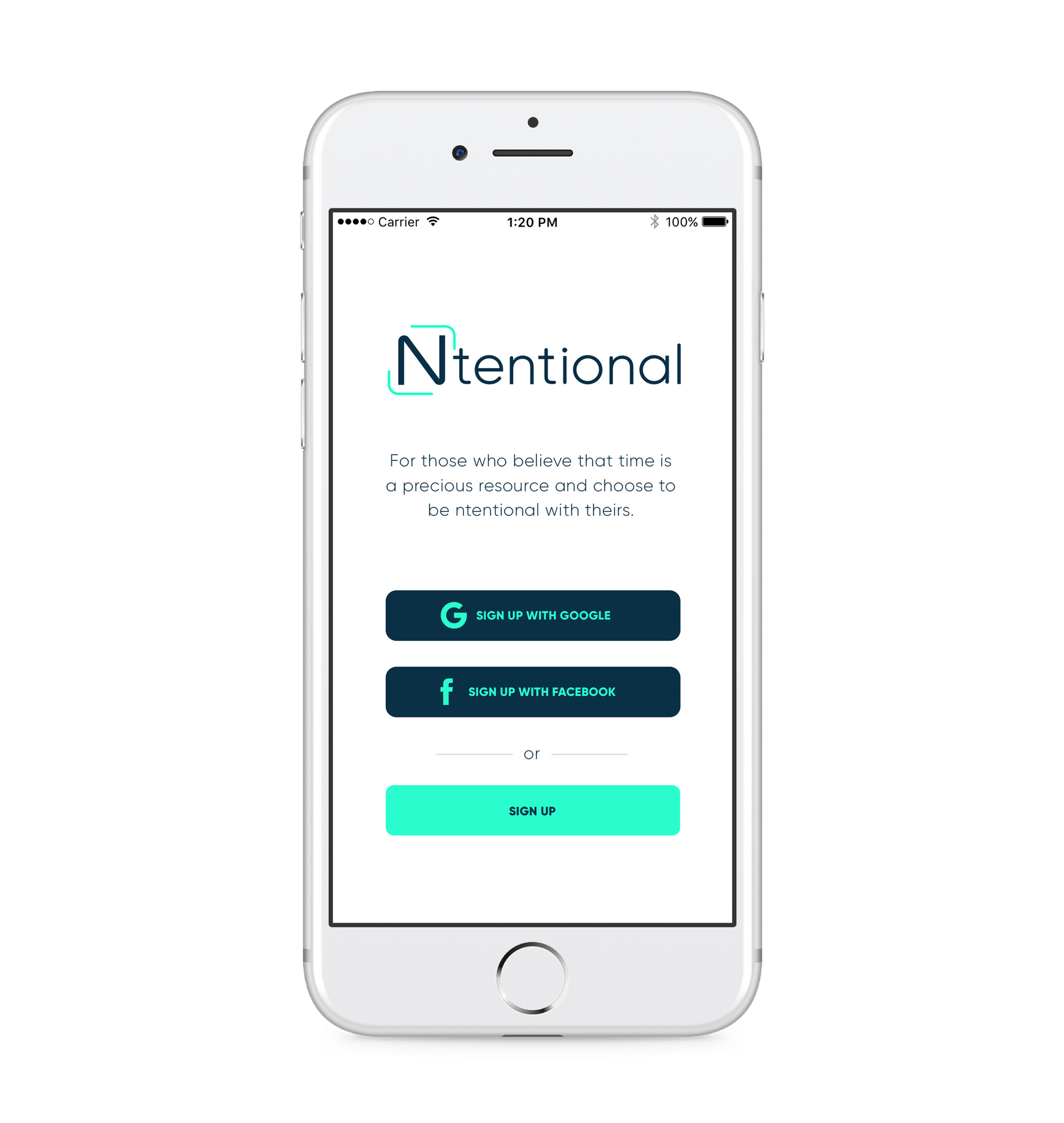 When I was in college almost 10 years ago, Dreamweaver was taught in web design courses and Flash animation was new, exciting, and time consuming. A LOT has changed in a short amount of time.
While I was busy in the print, advertising, content, and creative direction world - the rest of the web was learning Sketch. Wanting to push myself out of my 15 year Adobe Illustrator comfort zone, I decided to experiment with something I'd never done before - use Sketch to design an app idea I'd been thinking about!
Knowing that I couldn't master Sketch overnight, I wanted to focus on the branding, visual language and overall core experience for the user.
The idea for this app came about due to my own need for it.
I had just started a new relationship and was spending a lot of time with my significant other. I was struggling to find a way to stay connected to my friends and family while also trying to be mindful of being present while in the company of my boyfriend.
I was looking for a way to notify friends, family, or any possible incoming notifications that I wasn't ignoring them, but that I was spending some focused, intentional time offline and off of my devices. I wanted the freedom to not respond to the incoming messages without feeling like I was ignoring the people I loved and cared about. I wanted to notify them that I did in fact receive their message, I wasn't ignoring them.
Similar to an away message on a chat program, or an out of office/vacation responder on your email, Ntentional would serve in the same way.
Whether you are spending the afternoon wine tasting, going on a backpacking trip, or just at home binge watching Netflix, the users could notify their social circles before going "off the grid."
From branding to wireframes to final screens, the entire process was a great learning opportunity. While I decided to only focus on the basic frames thus far, I have since continued to explore designs for the on-boarding flow, settings pages and possible interactions.

In an effort to add more playfulness and personality, I decided to continue my learnings into the illustration world.

I'll be sharing another case study soon about my exploration into illustration and becoming more familiar with using my Wacom tablet for custom graphics.